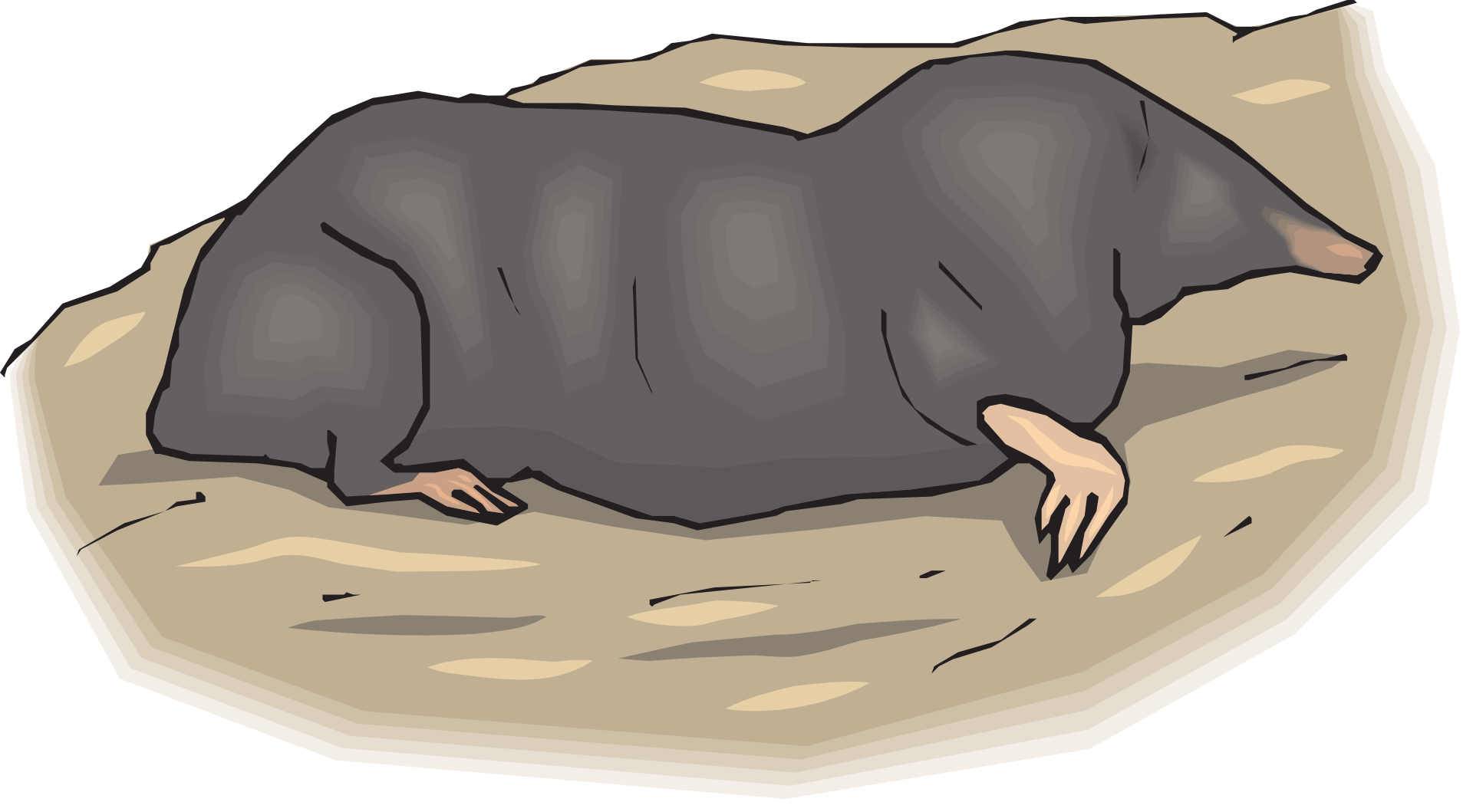 Have you started noticing conical mounds of soil in your yard? If so, there's a good chance you have a mole on your property.
Most of the time, this won't be good news. Ground moles are best known for creating intricate networks of tunnels and ridges. In their tunneling, they damage or destroy any grass, plants, or tree roots in their path.
In smaller numbers, moles can be beneficial. Their burrowing helps aerate the soil and get rid of harmful insects hiding in the ground. If the ridges in your yard start multiplying fast, though, it's time to act.
Do you believe you have a mole problem? Here's how to make sure this is the case and what you can do to get rid of these creatures.
What Are Moles?
Contrary to popular opinion, moles aren't related to rats or mice. Though they look somewhat similar, they're very different creatures.
A ground mole is a small burrowing mammal. It spends most of its life underground, so its eyes remain undeveloped. A mole makes up for it with its sense of touch, as it has a very sensitive snout and long digits.
These clawed digits allow moles to be incredibly efficient diggers. An eastern mole, one of the most common U.S. species, can dig a 160-foot burrow in one night. They don't always use the same tunnel twice, which is why they keep building more.
What Attracts Moles to Your Yard?
As they live underground, moles are more likely to frequent an area that offers the right conditions for feeding and burrowing.
When it comes to feeding, most moles are insectivores. Some species can eat up to their full weight in insects each day. They eat grubs, larvae, and earthworms, so they like areas where these insects are abundant.
Despite having poor eyesight, moles aren't blind. This allows them to follow paths, fence rows, and other landscaping elements. That's why most moles settle in a single yard or another protected area.
Moles also prefer moist and cool soil, as it helps them regulate their temperature. They aren't nocturnal, but they're active throughout both day and night.
Identifying Mole Damage
The easy way to identify a mole is to look for molehills and tunnels. When a mole digs a tunnel, it pushes the excess dirt to the surface.
This soil usually takes shape of a mound close to the tunnel entrance. These mounds look a lot like the ones gophers make. One difference is that gopher mounds are close to each other and molehills are about six feet apart.
Still not sure whether you're dealing with a mole or a gopher? Examine the mounds for clumps of soil. This is a surefire sign of moles, as gophers will grind the soil into a powder.
How to Get Rid of Ground Moles
Once you're sure you have a mole problem, it's time to start thinking about reclaiming your yard.
There are two main ways you can go about ground mole removal. You can rely on DIY methods, most of which allow you to get rid of moles humanely. If that doesn't work—or the damage is too serious—you may need to consult a professional.
DIY Methods
The DIY methods of mole removal tend to be easier to execute. Here are the four most effective ways to get rid of moles for good.
1. Remove Their Food Sources
As noted above, moles love their grubs. If you remove these insects from your yard, the moles will likely relocate in search of food. That said, some species may simply start to rely on other food sources.
The two best methods of controlling a grub population are milky spores and beneficial nematodes. If you want a faster solution, most insecticides will work as well.
2. Create a Plant Barrier
Moles aren't fond of plants with strong smells, such as marigolds or daffodils. If you plant these species around the edge of your yard, they'll serve as a natural mole repellent.
The main issue with this method is that it requires ongoing maintenance. Of course, it's also a great addition to any yard or garden.
3. Apply a Repellent
Speaking of mole repellents, castor oil can be a good option as well. This vegetable oil won't kill moles, but it will cause digestive issues. Pretty soon, the mole will realize that your lawn isn't as appealing as used to be.
You can make a homemade repellent by combining three parts castor oil with one part dish soap. Mix four tablespoons of this repellent in one gallon of water. Then, use the mixture to soak any tunnels in your yard.
Commercial solutions will also do the trick. Repellents come in both granule and liquid form, and you usually apply them via a spreader.
Professional Methods
If DIY isn't your style, you can always call a professional. With their tools and experience, mole control teams are well-equipped to deal with mole infestations. Here's how they may tackle this issue.
1. Mole Trapping
Ground mole traps are a time-proven and effective way to get rid of moles. The control team will inspect your yard, identify mole runways, and place traps in the right spots. This method gets rid of existing moles and prevents them from coming back.
You can also get mole traps at a home improvement store. That said, knowing where to place them can be tricky. Plus, many traps require you to move them daily while you're still noticing activity.
2. Exclusion
Exclusion is a humane way of keeping the moles away from your yard. It's based on creating a barrier such as an underground fence. When a mole tunnels into a barrier, it will likely opt to dig elsewhere.
Exclusion is best used to protect smaller spaces, such as a veggie garden. Again, the control team will recommend the best exclusion method for your yard.
More on Ground Moles
As cute as they may seem, ground moles can present a real danger to your yard. If you don't deal with them in time, you could have a mole infestation on hand. At that point, all bets are off.
Looking for professional help with your mole problem? You've come to the right place—we get rid of moles as efficiently and humanely as possible! Contact us here, and we'll get back to you.