Trap Your Moles – Proven Mole Removal Services in Bethel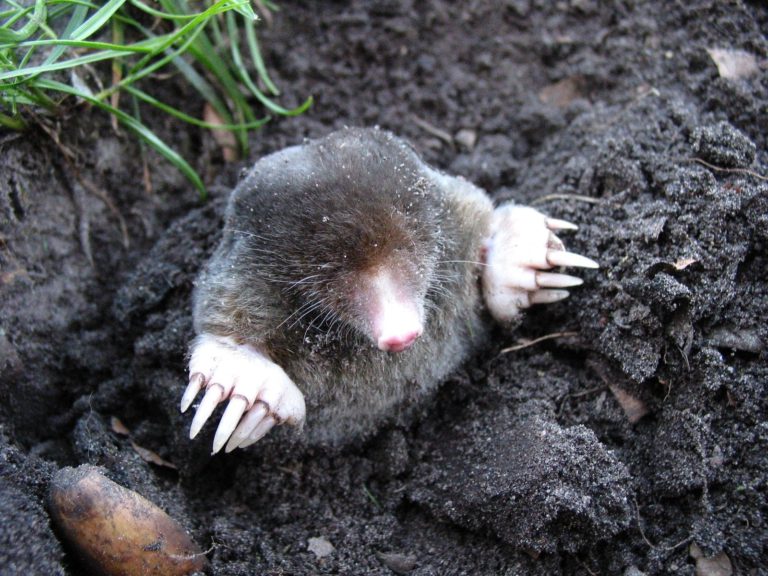 Trap Your Moles offers excellent, high-quality mole removal services and is dedicated to exceptional customer service. For years, the Bethel area has relied on Trap Your Moles to trap and remove moles, raccoons, chipmunks, squirrels, and other wildlife. Regardless of how big or small the project, we have the capability to deliver quality results on time. Make sure your yard doesn't get damaged by moles or other wildlife. Let Trap Your Moles show you why Bethel chooses Trap Your Moles as its preferred mole removal service.
We Eliminate Bethel's Mole Problems
Eastern Ground Moles are classified as insectivorous mammals, and they can be extremely difficult to get rid of once they move into your yard. In an effort to find worms, bugs, and grubs, moles tunnel continuously. Their tunneling can ruin lawns and gardens easily. Moles can get out of hand if left unchecked and can cause serious damage to your home and property. We help Bethel homeowners identify the problem by helping them get rid of moles before they reproduce.
It is not uncommon for DIY mole removal efforts, such as using poison or sound sticks, to end in frustration and no results. The trapping methods that we employ are aggressive, consistent, and effective. We will visit your property once a week and tailor our services to each individual situation. Our inspections and trapping processes are meticulous, and we will never leave your job unfinished for the moles to return. Trap Your Moles is Bethel's number one choice for solving mole control problems quickly and efficiently.
Various Wildlife Removal Services for Bethel
Not only do we offer mole removal services, but we can also handle a number of other animals that can destroy your yard, buildings, or other parts of your property. We are Bethel residents' first call when they encounter squirrels, groundhogs, chipmunks, raccoons, and other pest species. Call us and we can discuss your options; there are some animals that might require a special permit or be trapped differently. However, we will always strive to remove your problem critters as fast as possible.
Why Trap Your Moles?
We are Bethel's leading wildlife removal company for moles and other animals. Our Better Business Bureau rating is A+, and our online client reviews are overwhelmingly positive. Using aggressive and consistent services, with weekly progress updates and dedicated follow-up, we have proven to be successful in getting rid of moles and other wildlife. We employ industry-trained trappers equipped with a range of traps, and our customer service representatives know numerous trapping techniques. Our team will recommend the service that is right for your project, no matter how big or small.
Bethel's Moles Are History
Rain or shine, no matter what your wildlife problem is, Trap Your Moles is here to get rid of it and get your life back. Most situations can be addressed with a quick 15-minute phone conversation, and we offer free consultations. Make sure your mole or wildlife problem doesn't get out of control. Contact us today to begin the process.