Trap Your Moles - Springdale's Best Mole Removal Service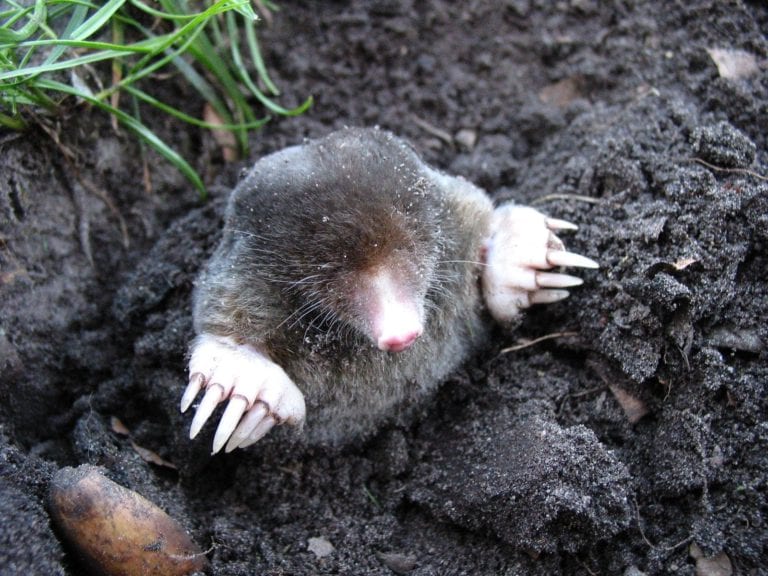 Trap Your Moles guarantees the best results and excellent customer service for the Springdale area. When moles appear in your yard, we're the first on the scene. We provide homeowners with proven solutions to trap and eliminate moles, squirrels, raccoons, chipmunks, and more from their properties. It doesn't matter whether your problem is one mole or many, or in a large or small yard, Trap Your Moles has the solutions for Springdale residents to get rid of moles for good.
We Eliminate Moles in Springdale
The Eastern Ground Mole is a homeowner's worst nightmare when it comes to yard pests. These small underground creatures tunnel constantly in search of insects to eat. They don't hibernate, which makes them a year-round problem, and their tunnels can be incredibly destructive to lawns, gardens, and even sidewalks! Once a mole infestation begins, they're extremely difficult to eradicate once they begin to reproduce. Springdale homeowners rely on our services when moles become their unwanted neighbors because we'll get to the root of the problem, fast.
There's a huge market for DIY mole removal methods, such as poison pellets and sound sticks. However, the Eastern Ground Mole unfortunately is usually undeterred by these methods. Our trapping experts have aggressive, effective, and consistent methods that will trap and remove the moles from your property for good. While we tackle your mole problem, we'll send you weekly progress reports so that you're always in the loop. Each situation is unique, as well, so we'll come up with the best solution for your problem. Springdale residents know that they can trust us to do a thorough job so that their mole problems never return.
Other Critters, Springdale? Not a Problem!
Moles may be our bread and butter, but we are a versatile bunch of trappers! When other destructive wildlife moves in on your property, we can help eliminate them, as well. Squirrels, chipmunks, raccoons, and groundhogs are no match for our expert trapping professionals. Just let us know what kind of wildlife problem you're having, and we'll find the best solution for you. Some wildlife may be subject to certain trapping restrictions, or require permits, but rest assured that we'll do everything we can to help you remove the problem.
Why Trap Your Moles?
Springdale homeowners trust Trap Your Moles with all their wildlife removal needs for many reasons. We've been awarded an A+ rating from the Better Business Bureau, and our clients consistently leave us positive reviews. We have unmatched service and incredible results; all of our licensed trappers are well-equipped to handle any wildlife problem, and our customer service professionals are educated in all trapping methods so they may recommend you the best possible solution. We back up our work, too. We send you progress reports every week, so that you always know where we are in your project. Whether you have a small backyard garden, or take care of a large condominium complex, no job is too big or too small for our trappers.
Springdale's Moles Will Be History
No matter the time of year or the weather, Trap Your Moles will work around-the-clock to eliminate any and all wildlife issues. We can assess most situations within a 15-minute conversation, and consultations are free. So don't wait any longer while moles tear up your yard. Contact us today to get your yard and your life back.