Trap Your Moles – Xenia's Experienced Mole Removal Service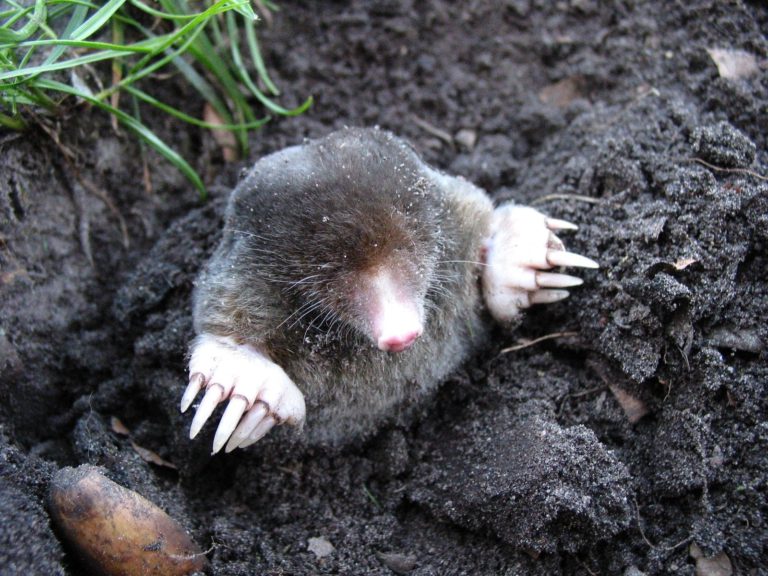 Trap Your Moles provides excellent service and reliable results. We are dedicated trapping professionals. Residents of Xenia with wildlife problems use Trap Your Moles because we're consistent and able to remove a variety of critters with ease, such as moles, squirrels, chipmunks, and raccoons. It doesn't matter the size of your lawn. We can tackle any yard with strong results. Don't let moles tear up your yard; Trap Your Moles will show you why were Xenia's best choice for mole removal.
We Take on Xenia's Mole Problems
Eastern Ground Moles can cause a lot of problems because they don't hibernate. They also constantly tunnel through your gardens and yards looking for insects to eat. The excessive digging can even cause damage to sidewalks. Once an infestation begins, they're hard to handle. Xenia relies on us to trap and remove the moles to save their properties from any more damage. When moles are left unchecked, they can reproduce and create more problems. Trap Your Moles will stop your infestation at the source.
DIY methods, such as sound sticks and poison, rarely work on Eastern Ground Moles. Our professionals use the right methods to remove moles with consistency. When you work with us, we show weekly progress reports and use personalized strategies to attack your specific situation. We complete all inspections and will not leave the job unfinished to let the moles come back. We give peace of mind to the Xenia area by fixing their mole issues with proficiency.
We Further Provide Wildlife Removal Services for Xenia
Trap Your Moles will get rid of any other wildlife that causes problems, not only moles. Residents of Xenia rely on us to handle everything, such as groundhogs, raccoons, chipmunks, squirrels, and more. Contact us to figure out what we can do for you. You may need certain permits depending on the animal. Some restrictions are in place as well. Trap Your Moles will try our best to help with any critter problems you encounter.
Why Trap Your Moles?
Trap Your Moles is Xenia's choice for mole removal services for many reasons. The Better Business Bureau has awarded us an A+ rating, and we continuously get positive reviews. We have proven that we have the experience to fix any issue with moles or other wildlife. We follow up and give progress reports so you can relax knowing your mole or other wildlife issues are taken care of. We are licensed professionals with a lot of different equipment for any situation. Our customer service is top notch, and we are dedicated to making sure you get the right service for your yard. We can tackle any project and any size yard.
Trap Your Moles Will Take on Xenia's Mole Problems
No matter the weather, Trap Your Moles is dedicated to giving amazing customer service and reliable results. Our hard work will bring your yard back to life. Most problems can be assessed with a 15-minute call and we offer free consultations. Get rid of your mole problems once and for all. Contact Trap Your Moles today.