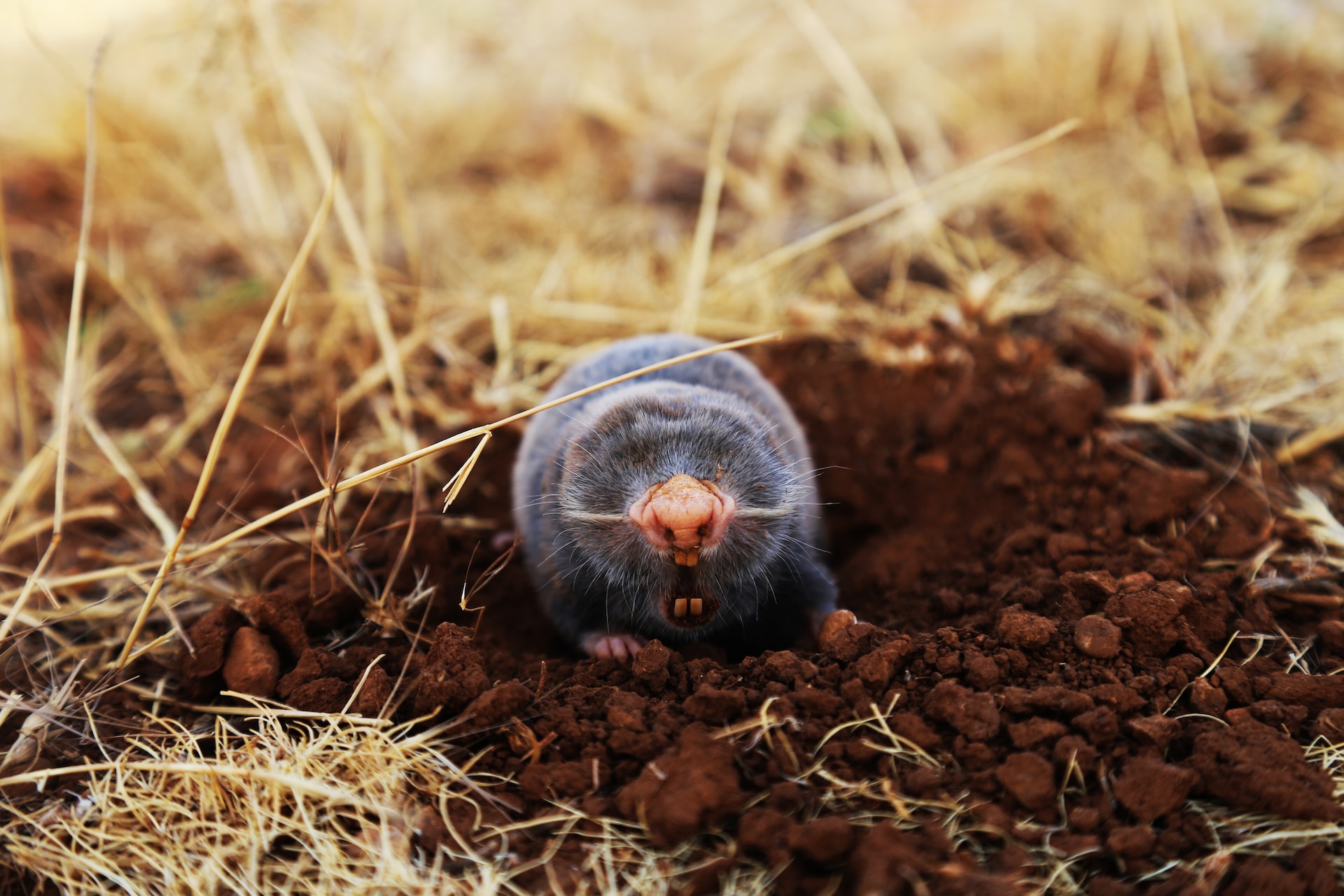 Like most homeowners, you take pride in keeping your yard looking its best. But what happens when you notice small dirt scattered throughout your lawn? These could be signs that you have moles in your yard. Moles are small, burrowing mammals that can wreak havoc on your lawn by digging tunnels and creating unsightly mounds of dirt.
In this article, we'll look at some of the top signs you have moles in your yard.
Molehills
One of the most obvious signs that you have moles in your yard is the appearance of molehills. These are small mounds of dirt pushed up by the moles as they dig their tunnels.
Molehills can range from a few inches to several feet across, depending on the mole's size and the tunnel's depth. If you see molehills in your yard, it's a pretty good indication that you have moles.
Raised Ridges
Another sign that you have moles in your yard is the appearance of raised ridges or tunnels in your lawn. These ridges are created by the moles as they tunnel through the soil. The ridges can be seen as raised soil lines running across your lawn. They can be challenging to see at first, but if you look closely, you can spot them.
Damaged Roots
Moles are notorious for damaging plant roots as they tunnel through the soil. If you notice that your plants are wilting or if they're not growing as well as they should be, it could be a sign that moles are damaging their roots. In some cases, you may even see tunnels running through the root system of your plants.
Holes
Moles create small holes in the ground as they burrow through the soil. These holes can be challenging to spot at first, as they're usually very small. However, seeing several small holes in your yard could be a sign that moles are present.
Disturbed Soil
Moles can create a lot of disturbance in the soil as they tunnel through it. If you notice that the soil in your yard is loose or uneven, it could be a sign that moles are present. You may also notice that the soil is raised in certain areas, indicating that moles have been tunneling through those areas.
Unusual Behavior from Pets
If you have pets that spend time in your yard, they may be able to detect the presence of moles before you do. Dogs, in particular, are known for detecting moles and other burrowing animals. If your pets spend much time sniffing around in one area of your yard, it could indicate that moles are present.
How to Prevent Moles in Your Yard
While moles can be a nuisance, there are steps you can take to prevent them from taking up residence in your yard. Here are a few things you can do:
Remove Food Sources: Moles are attracted to grubs and other insects that live on your lawn. Removing these food sources can make your yard less attractive to moles. Use insecticides to remove grubs, and keep your lawn well-maintained to prevent other insects from residing there.
Install Barriers: You can install barriers around your yard to prevent moles from tunneling through. These barriers can be made from materials like mesh or wire and should be buried at least a foot deep to be effective.
Use Repellents: Various mole repellents on the market can effectively keep moles away. These can come in sprays, granules, or even electronic devices emitting high-pitched noise that moles find unpleasant.
Summary
If you suspect that you have moles in your yard, it's important to take action to prevent them from causing damage. Look for signs like molehills, raised ridges, and disturbed soil, and take steps to remove their food sources and install barriers to keep them out. You can keep your yard looking its best and free from moles with a little effort.
Trap Your Moles are the best mole-trapping pros in the Cincinnati, Dayton, Springfield, Indiana, Wilmington, and Northern KY areas. If you're looking for the best mole traps, we can help you! Call us today for a free consultation!